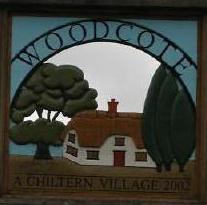 Schools
Woodcote Primary (Primary)
The school is located in the village of Woodcote on the edge of the village green next to Langtree School, its partner Comprehensive. It is a co-educational school for children aged 5 to 11 years owned by Oxfordshire County Council. There are normally 150 children on the roll.
The main school building was opened in 1957 and now houses two junior classes, the hall, library and resource areas and offices. The 1962 extension across the playground is the home of Years 1-2 and Year 3 classes and also provides an extra room used by children, staff, parents and visitors to the school for a variety of different purposes. A wing added to the main school building in 1973 provides generous accommodation for the Reception and younger Year 1 children
Contact:
Woodcote Primary School
Reading Road
Woodcote
Berks
RG8 0RA
Langtree (Secondary)
Contact:
Langtree School
Reading Road
Woodcote
Berks
RG8 0RA
The Oratory School came into being on 2nd May 1859. It was founded by Cardinal John Henry Newman, at the request of a group of eminent laymen, in order to provide a Catholic boarding school for boys run on English public school principles. It remained attached to the house of the Oratory Fathers in Birmingham until 1922, when it moved to what is now the BBC Monitoring Station at Caversham Park, Reading. The Fathers of the Birmingham Oratory handed over control of the School to a Governing Body in 1931, but links with the London and Oxford Oratories, as well as with the one at Birmingham, remain strong. The School made a further move in 1942, to settle finally on its present site at Woodcote, north of Reading, some 40 miles west of London. Over the last sixty years the Governing Body has developed a range of modern buildings in which to house Cardinal Newmanís idea of how to educate the young. In the 1850s Cardinal Newman was invited to establish a Catholic university in Dublin. He committed to paper his vision of education at university level in The Idea of a University. However, in setting up The Oratory School, in the day-to-day running of which he was closely involved for its first 30 years, he wrote no treatise on secondary education; The Oratory School is the organically evolving substitute for his ideas on secondary education.
Contact:
The Oratory School
Woodcote
Berks
RG8 0PJ

The Old School
It is now the community library.
Former Pupils of all the schools can be contacted using Friends Reunited